Maid Name
Reffy Mae Billones
Rest Day Preference
Weekly
Date of Birth
23/07/1993 (age: 26 yrs)
Place of Birth
Esthancia, Iloilo, Philippines
Height/Weight
155 cm / 53 kg
Education
College/Degree (>=13 yrs)
Language Skill
English (Good, 4 yrs)
Tagalog, Ilonggo (Excellent, 5 yrs)
Preference/Aptitude
& Experience
| | | |
| --- | --- | --- |
| Care for Infant/Children | | 4 yr |
| Care for Elderly | | - |
| Care for Disabled | | - |
| General Housework | | 4 yr |
| Cooking | | 4 yr |
Other Information
| | |
| --- | --- |
| Able to handle pork? | |
| Able to eat pork? | |
| Able to handle beef? | |
| Able to care dog/cat? | |
| Able to do gardening work? | |
| Able to do simple sewing? | |
| Willing to wash car? | |
Maid Introduction
Reffy Mae 26 years old,single. She is from Estancia, Iloilo, Philippines.
2014-2018 She has worked with a Filipino family in Philippines. Her main duty is looking after a 3 years old girl. She assist from bathing, dressing, feeding and playing with her. Included to her daily chores is housekeeping, did the laundry, ironing and cooking. She also did grocery shopping and marketing. She can cook Filipino food and able to follow recipe.
Reffy Mae is simple and hardworking.
For interview please call: +6581872243/83003345
Mega Search Employment Services
Mega Search Employment Services
License: 12C5949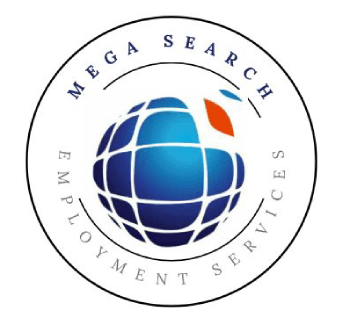 License#
12C5949
Email
emegasearch@gmail.com
Website
https://megasearch.netmaid.com.sg

---

Address
Blk 465 North Bridge Road
#02-5069
Singapore 191465
Opening Hour
Monday to Friday 10:00 am to 7:00 pm

Sundays : 10:00 am to 6:00 pm

Saturdays & Public Holidays: Closed
Tel
6581872243
Fax
69093807
Email
emegasearch@gmail.com
Contact
Ms. Esther Berganio/Poon Ooi Kuan
+65 83003345/ 86603897
EA Personnel
Esther Berganio ( R1107893)
Poon Ooi kuan ( R1220383 )

Last updated on 2019-11-07 13:41:04 +0800