Base Salary
S$500 with 4 rest days per month
Rest Day Preference
4 rest days per month
Date of Birth
05/02/1989 (age: 27 yrs)
Place of Birth
Agno Pangasinan, Philippines
Height/Weight
149 cm / 45 kg
Marital Status
Single Parent
Children
1 (age 2 years old)
Education
High School (10~12 yrs)
Language Skill
English (Good, 4 yrs)
Tagalog,Ilokano (Excellent, 5 yrs)
Preference/Aptitude
& Experience
| | | |
| --- | --- | --- |
| Care for Infant/Children | | 4 yr |
| Care for Elderly | | - |
| Care for Disabled | | - |
| General Housework | | 4 yr |
| Cooking | | 3 yr |
Other Information
| | |
| --- | --- |
| Able to handle pork? | |
| Able to eat pork? | |
| Able to handle beef? | |
| Able to care dog/cat? | |
| Able to do gardening work? | |
| Able to do simple sewing? | |
| Willing to wash car? | |
| Willing to work on off days with compensation? | |
Maid Introduction
Margie is 27 years old, married with 1 child 2 years old.She is from Gayusan, Agno Pangasinan Philippines.
2006-2010 She has worked with a Filipino family in Philippines. She is an all around helper. She complete routine tasks in assigned home areas, maintain kitchen and bathroom areas cleanliness after use. She did general cleaning at least once a week depending on home owner requirement. She make sure that the house is neat and tidy. Included to her daily chores washing clothes, ironing and cooking. She can cook Filipino food. She is able to follow the recipe book.
Margie is hardworking person.
FOR INTERVIEW PLEASE CALL : 63960476
Mega Search Employment Services
Mega Search Employment Services
License: 12C5949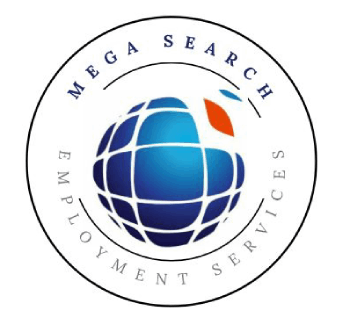 License#
12C5949
Email
emegasearch@gmail.com
Website
http://megasearch.netmaid.com.sg

---

Address
Blk 465 North Bridge Road
#02-5061
Singapore 191465
Opening Hour
Monday to Sunday : 9:00am to 7:00pm
Public Holidays: Closed
Tel
+65 6396 0476
Fax
+65-63960476
Email
emegasearch@gmail.com
Contact
Ms. Esther Berganio/Poon Ooi Kuan
+65 83003345/ 86603897
EA Personnel
Esther Berganio ( R1107893)
Poon Ooi kuan ( R1220383 )
Last updated on 2016-09-28 09:45:36 +0800