Base Salary
S$600 with 4 rest days per month
Rest Day Preference
4 rest days per month
Date of Birth
09/10/1981 (age: 35 yrs)
Place of Birth
Bantog Philippines
Height/Weight
164 cm / 68 kg
Education
High School (10~12 yrs)
Language Skill
English (Excellent, 5 yrs)
Ilokano, Tagalog (Excellent, 5 yrs)
Preference/Aptitude
& Experience
| | | |
| --- | --- | --- |
| Care for Infant/Children | | 6 yr |
| Care for Elderly | | - |
| Care for Disabled | | - |
| General Housework | | 6 yr |
| Cooking | | 6 yr |
Other Information
| | |
| --- | --- |
| Able to handle pork? | |
| Able to eat pork? | |
| Able to handle beef? | |
| Able to care dog/cat? | |
| Able to do gardening work? | |
| Able to do simple sewing? | |
| Willing to wash car? | |
| Willing to work on off days with compensation? | |
Maid Introduction
Aileen is 34 years old, married with 2 children 12&13 years old.She is from Pangasinan Philippines.
2009-2015 She has worked with a Singaporean family for 6 years. She look after the 2 children 1.3 years old and 4 years old.She assist the daily need of the children from bathing, dress them up, change nappies and preparing bottles for the baby and care for the baby things.She prepare nutritious food and milk for the baby, sterilise feeding bottles and other baby utensils.She love to play and read story book for the children before putting them to bed. She make sure that the children is healthy and safe always.She did general housekeeping, laundry, ironing, grocery shopping and cooking.She can cook Chinese and Filipino food.She is able to follow the recipe book.
Aileen is independent and hardworking person.
FOR INTERVIEW PLEASE CALL: 63960476
Mega Search Employment Services
Mega Search Employment Services
License: 12C5949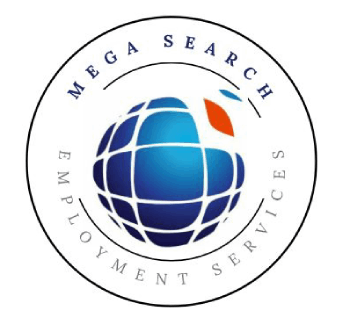 License#
12C5949
Email
emegasearch@gmail.com
Website
http://megasearch.netmaid.com.sg

---

Address
Blk 465 North Bridge Road
#02-5061
Singapore 191465
Opening Hour
Monday to Sunday : 9:00am to 7:00pm
Public Holidays: Closed
Tel
+65 6396 0476
Fax
+65-63960476
Email
emegasearch@gmail.com
Contact
Ms. Esther Berganio/Poon Ooi Kuan
+65 83003345/ 86603897
EA Personnel
Esther Berganio ( R1107893)
Poon Ooi kuan ( R1220383 )
Last updated on 2016-09-28 09:45:21 +0800